Problem:
Consumer sentiment and buying behaviors are constantly changing based on evolving micro and macro market conditions. When businesses realize that their customer may be affected by social/cultural/political events or emerging trends, it's often too late to decide how to react (or not).
.
Solution:
The Customized "What We're Seeing"
CivicScience is uniquely equipped to provide market-representative data quickly in response to breaking news, product releases, emerging trends, and other timely topics. We track thousands of economic, market, socio-cultural, and consumer trends – every minute. When forces emerge, change, or news breaks, the What We're Seeing dashboard allows you to be the first to know what it means for your business.
Receive Weekly Insights Through the Lens of Your Customers
Including:
Consumer Financial Conditions
Breaking News
Trending News
3 Trends to Know
What Else We're Seeing
Trending Questions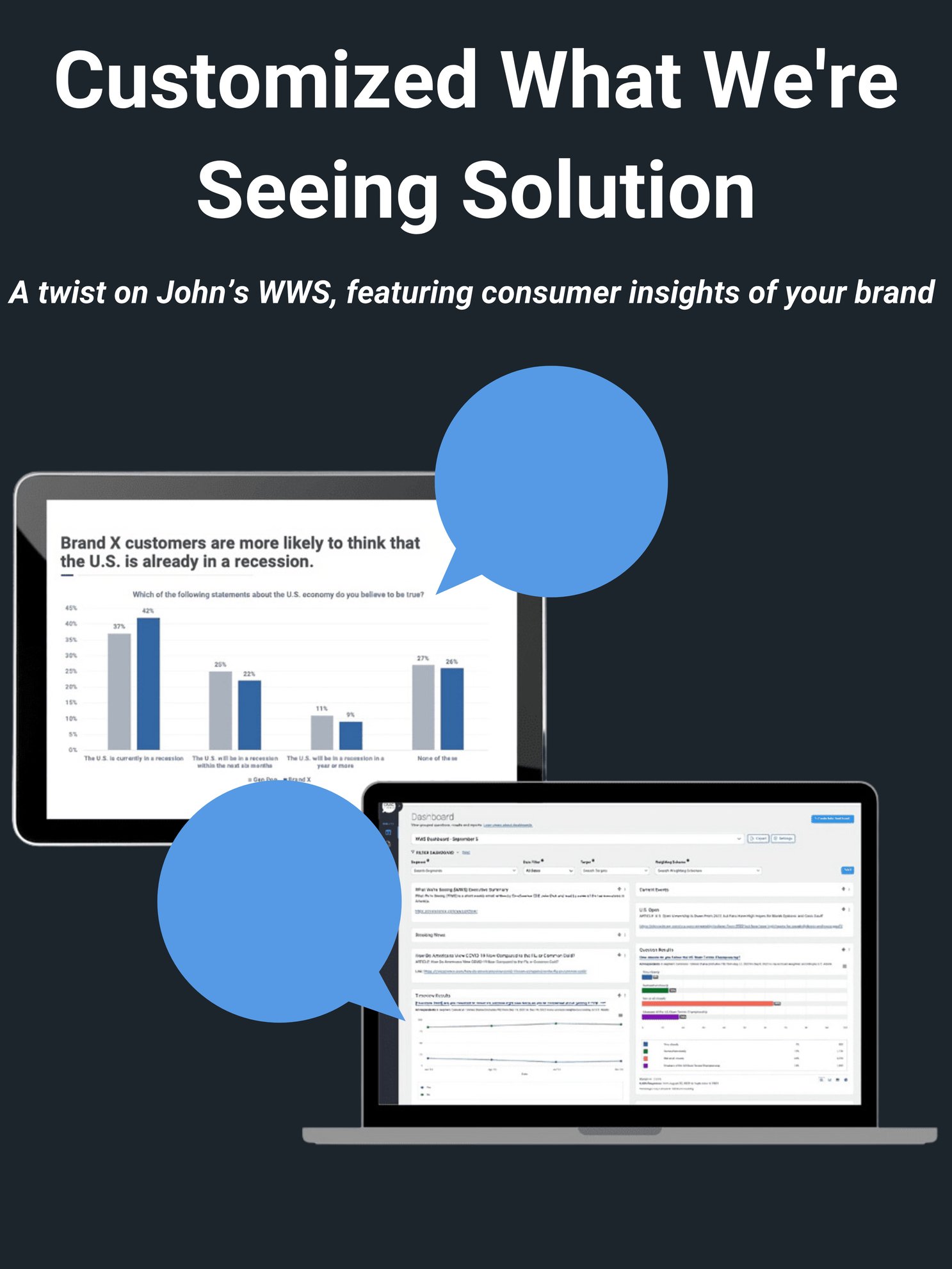 Want to learn more? Fill out the form below, and we'll get in touch with you.
Everything affects everything. Everything is constantly changing. We study everything, constantly.