Navigating the Seas of Change
An Overview of the CivicScience COVID Recovery and Consumer Spending Tracker
In February of 2020, at the very outset of the pandemic, CivicScience launched our always-on COVID Tracker, the first substantial, forward-looking read on how consumers were reacting to the virus and anticipating their future behaviors – in real-time.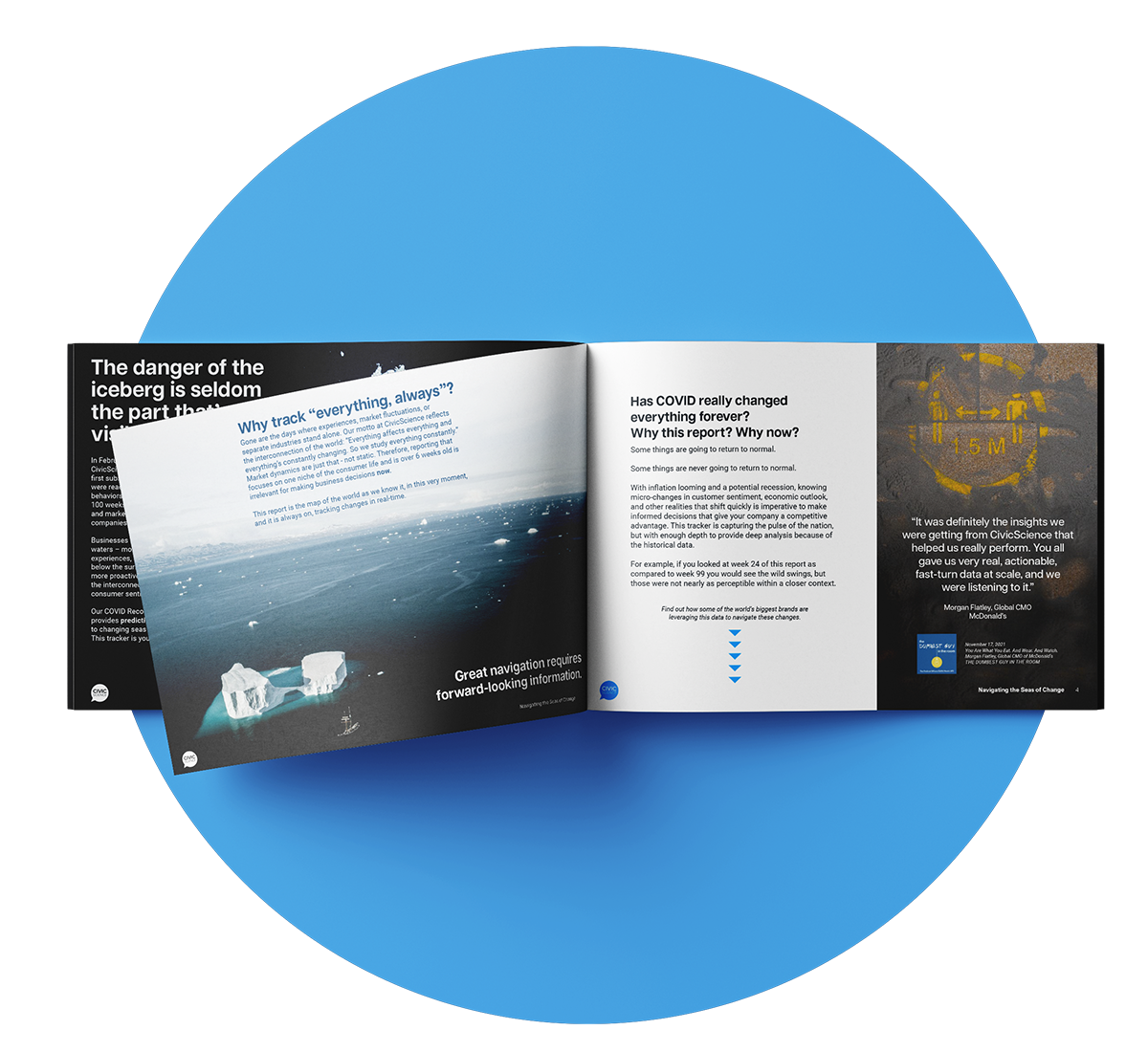 Today, this tracker continues to capture the pulse of the nation while the historical data provides the depth of insight.
Learn how some of the world's biggest brands:
Anticipate changes in consumer spending as COVID, inflation, supply chain disruptions, workforce dynamics, and the war in Ukraine evolve

Stay ahead of trends as consumer buying patterns shift from goods to experiences and back again

Learn how all these forces vary by demographic group, industry, and even brand
Start your own informed recovery journey.
Download this free guide today!