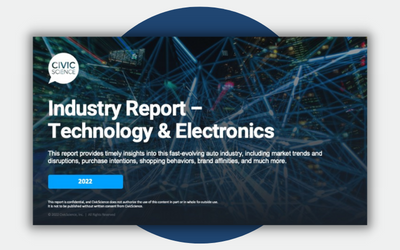 Industry Insights Technology & Electronics Report
The past few years have undeniably accelerated technological advancements and adoption. This report focuses on consumer behaviors and preferences toward technology. It also looks at ownership, intent to purchase, and awareness across multiple products in the health & wellness, fin-tech, and home space. It provides timely insights and showcases all the data you have right at your fingertips to better understand this rapidly evolving category. Download this free report to learn more.
Download your free report
This preview of our 30-page comprehensive report shows the latest trends and opportunities in the Technology industry.
Released November 2022