The CivicScience 2024 Election Mindset Tracker
Over the next year, countless research companies will attempt to predict the outcome of the upcoming election. That's not the business we're in. Let's be honest; most get it wrong anyway. We're in the business of understanding people — how the political climate and election news are impacting their well-being, outlook on the economy, purchasing decisions, and so much more.
That is what our Election Mindset Tracker is about - not predicting the horse race, but predicting what it will mean for people, markets, and the economy.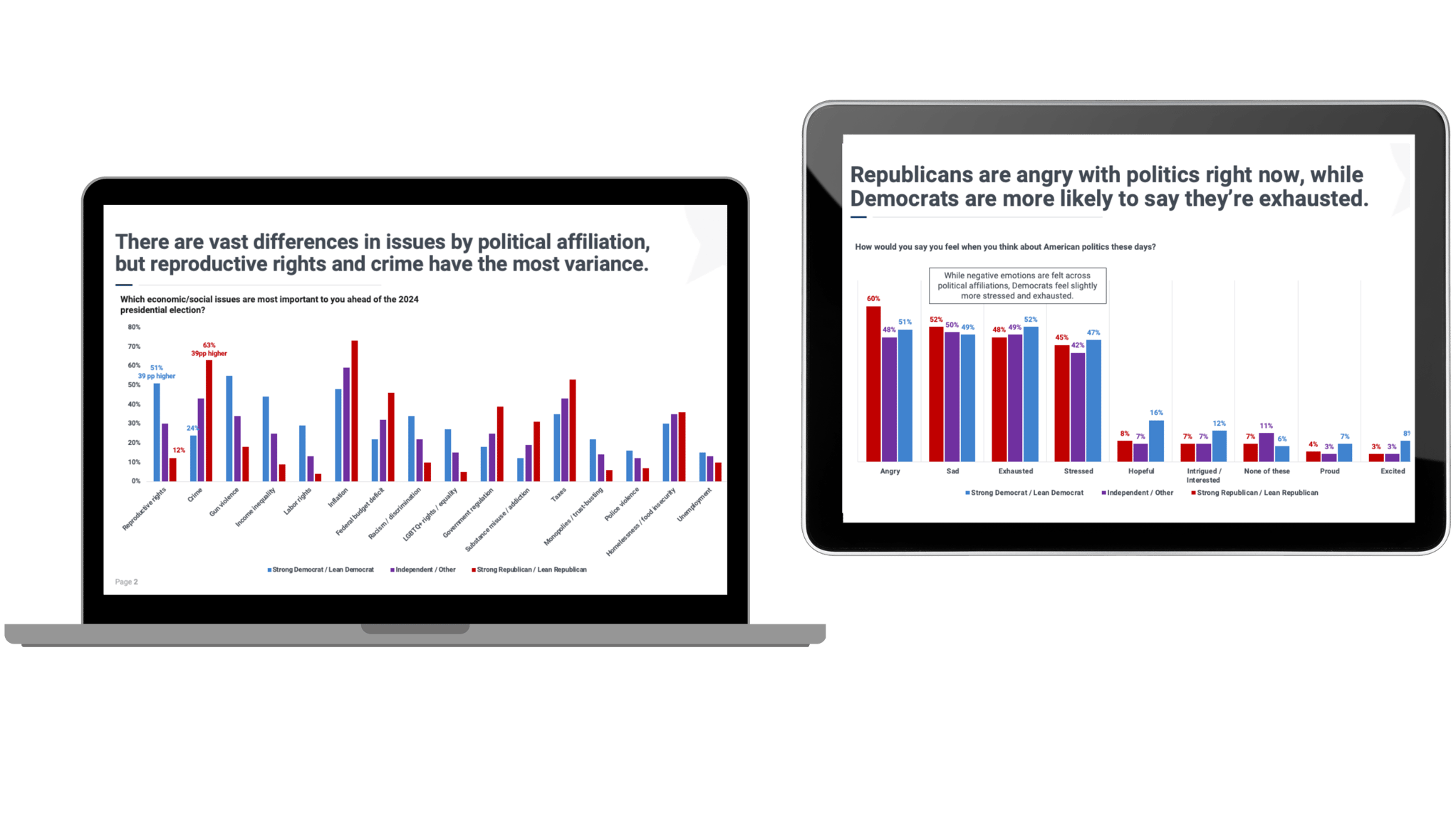 Want to learn more? Fill out the form below to receive a free preview and more info from a team member.