ON-DEMAND WEBINAR
From Tracking to Understanding:
Getting to the Root of Consumer Behavior
Presented by Zack Nippert & Brian Kurilla
Presented on Tuesday, September 27th
2:00 - 2:30 PM EST
Introducing the Consumer Financial Health Index - a better way to track the financial health of your consumer.
Over the past few years, talk about how the pandemic has uprooted life in America has become so common it's practically cliche. What's less often discussed is the impact the pandemic has had on the consumer insights industry itself. In light of the largest economic shake-up in recent history, it's no longer sufficient for leaders in the market research world merely to track consumer attitudes and sentiments. If we want to get ahead of the next major event — whether it's another pandemic or an economic recession — we need to understand the fundamental forces that shape human behavior. In this presentation, Zack Nippert and Brian Kurilla will demonstrate how CivicScience leverages tools from psychology and data science to deepen our understanding of what drives consumer behavior — focusing on everything from personality and emotional well-being to the most elusive of human emotions, trust.
Register to view the recording:
Zack Nippert
President
As the President of CivicScience, Zack leads all aspects of CivicScience's intelligence business and overall growth initiatives. Zack joined CivicScience after 10 years at consumer insights firm MotiveQuest, based in Chicago, where he led the company to a successful acquisition by LRW as the company's President. Prior to MotiveQuest, Zack led account management teams at some of the world's largest global advertising agencies, including Leo Burnett and DDB Chicago/NYC.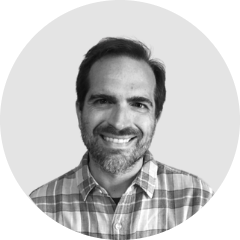 Brian Kurilla, PhD
Senior Research Manager
Brian Kurilla, PhD is the Senior Research Manager at CivicScience and an Experimental Psychologist. Prior to joining CivicScience, Brian worked in academia, teaching undergraduate courses in psychology, research methods, and statistics. He has written for general and technical audiences alike, and his work has appeared in peer-reviewed academic journals as well as popular media outlets, including American Scientist Magazine and Politifact.