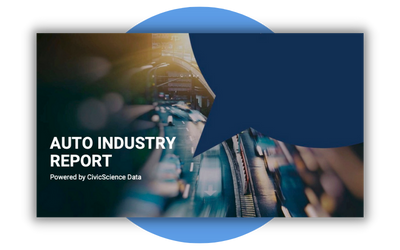 Industry Insights Auto Report
From continued inventory shortages, increased online car buying, and a major push in the EV market, this has been an interesting year for the auto industry. This report provides timely insights into this fast-evolving industry, including market trends and disruptions, purchase intentions, shopping behaviors, brand affinities, and much more. Our robust data set allows us to capture the behavioral and attitudinal traits of potential buyers, and our always-on methodology shows market shifts as they occur in real-time. Download this free sample report to learn more.
Download your free report
Check out a preview of all of the data available at your fingertips to better understand this evolving market.
Released February 2023