Introducing The 360 Report
Only CivicScience paints an always-on, ever-evolving, 360-degree picture of your current and potential customer – making sure you never miss an opportunity or risk.

Consumer attitudes are constantly changing based on evolving economic conditions, cultural trends, and events.

Consumer decisions are being impacted by forces outside the narrow purview of your industry and brand.

Incomplete or outdated consumer understanding often leads to ill-informed strategies and decisions.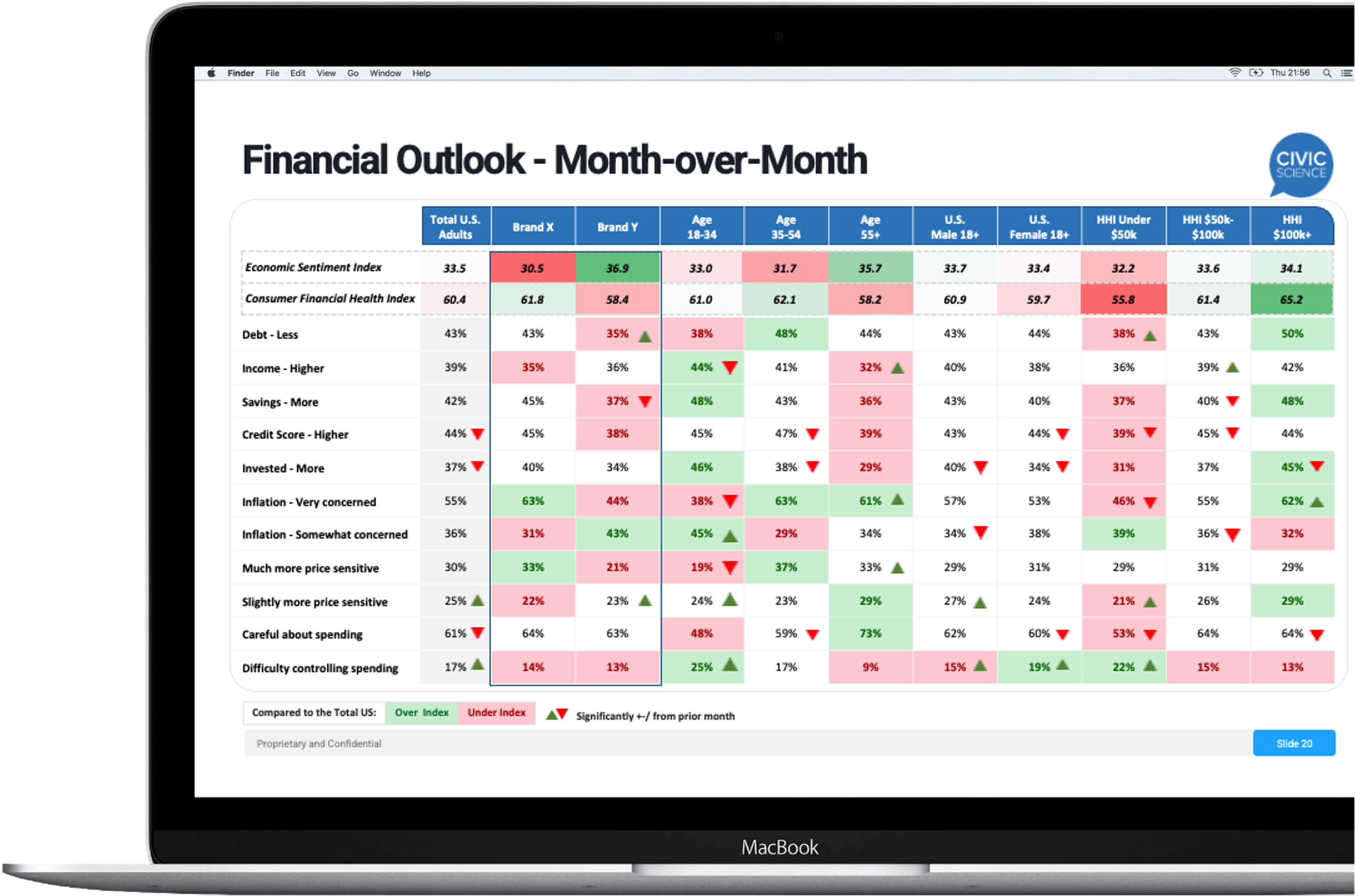 Delivers a complete and timely view of trends and shifts in consumer attitudes, lifestyle, and intent.
Predicts consumer behavior and powers more forward-looking strategies and marketing investments, maximizing growth and profitability.
Provides invaluable, timely knowledge to accelerate decision-making and give you a unique competitive edge.

Alerts you to trends and changes as they happen, ensuring you never miss an opportunity or threat.
"CivicScience surfaced the one game-changing insight that our army of analysts, consultants, and agencies couldn't find."
David Feick,
VP of Insights, T-Mobile