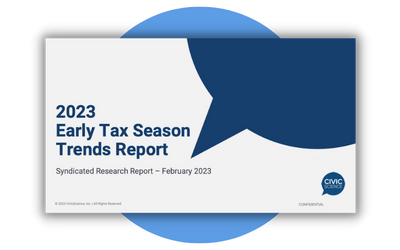 Over the past two years, the share of Americans who say they expect to owe money on their taxes has grown.
At the same time, nearly one in five Americans who expect a refund say this money is extremely important to their current financial health. That number is even higher among consumers who say they are very concerned about inflation.
For Those Who Anticipate a Refund This Year, Plans for Spending Are All About What's Practical.
Download your free 2023 Early Tax Season Trends Report
This Year, Tax Season is All About Inflation, Practicality, and Distrust